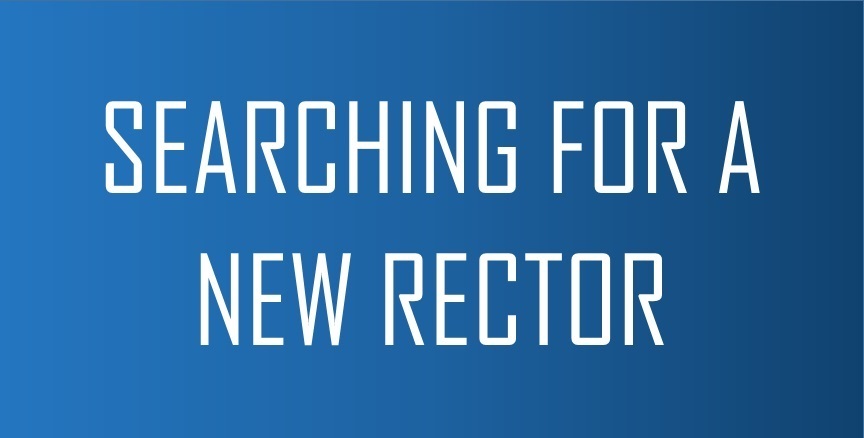 Searching for a New Rector
Update I
Your Wardens are committed to providing you with regular updates about the search for a new rector in the coming months. Once Arthur announced his intention to retire, the search process commenced, and now Easter has passed, we are pleased to provide you with this first report.
We are thankful for the many years Arthur Sheffield has been our rector, and it was a bittersweet day, when he announced his intention to retire. We will be sad to see him leave this parish he has led for the past 27 years, but praise God for his devoted ministry to St. James. Arthur announced he will retire effective August 31, 2019, but his last Sunday of service will be June 23, 2019.
The first step was a meeting of the Wardens with Pilar Gateman, Executive Officer of the Diocese, as the search process is the shared responsibility of the Parish and Archbishop. Pilar also met with Parish Council, which is charged with electing members of the search committee. She shared the guidelines for hiring a rector, which are attached to the April 11th Parish Council's minutes in the library.
The Wardens asked Archbishop Greg, through Pilar, to appoint an interim priest to start as soon as possible. It is anticipated the interim will be in place until the 2020 AMP. Parish Council has begun their work in electing the selection committee, which will report directly to the Archbishop and his office. The selection committee's first task will be to develop the Parish Profile, which will be included in the recruitment notice, which the Archbishop will distribute across Canada.
We are blessed to have the support of Archbishop Greg and his Executive Officer, Pilar Gateman, guiding us through this process. We are also exceedingly grateful for David Turvey and Sam Aylesworth, who will continue to support the Parish during this transition.
As we prepare for our 50th Anniversary celebration, and Arthur's farewell Sunday, the Selection Committee will be hard at work. We anticipate our next update will be to announce the Interim Priest. But in the meantime, we invite your questions, and will do our best to answer them in a timely manner.
Your Wardens
Les Day
Gary Taylor
Allen Vanderputten
May 8, 2019