Saturday, June 1, 2019
10:00 am - 4:00 pm
St. James, Calgary
This event has already occurred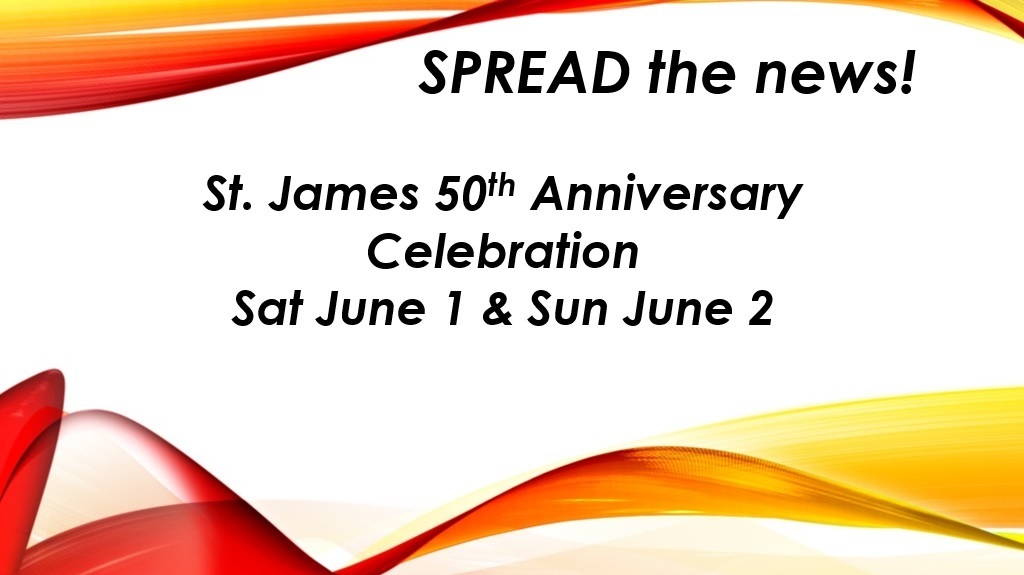 St. James 50th Anniversary
Save the Date - It's Time to Celebrate!
GOD IS GOOD - ALWAYS!
Saturday, June 1
10am - 4pm St. James "Homecoming" & Open House
- Come check us out! - - find out more about who we are & how we worship
- reconnect & catch up with friends, current & former parishioners
- share personal stories & memories about St. James
- a visual 'walk down memory lane' through 50 years of our church family's parish life & history
- light refreshments
Sunday, June 2
10am Grand & glorious 50th Celebration, Eucharist with Archbishop Greg
12 noon Festive Reception with catered light lunch immediately following the service
Spread the news! Phone, email, mail a note or personally invite anyone & everyone you know who has at any time been connected to St. James or others who may be interested in joining us for this milestone celebration.
Register today! stj50.eventbrite.ca
More info: https://www.stjamescalgary.com/news/st-james-50th-anniversary